Shop Living Room Sets
Transform your living room with a modern living room set that makes it easy to create the perfect space for all of your guests. Choose from a selection of stylish sofas, sectionals, and armchairs made with modular construction and washable fabric. Put all of the pieces together to make one big seating area, or move them around for an individual seating arrangement - giving you plenty of options for tailoring your space to any occasion. Whether you're hosting family members or friends over for game night, everyone will be comfortable sitting in the perfect living room set that was designed with comfort in mind.
Functional design meets contemporary luxury.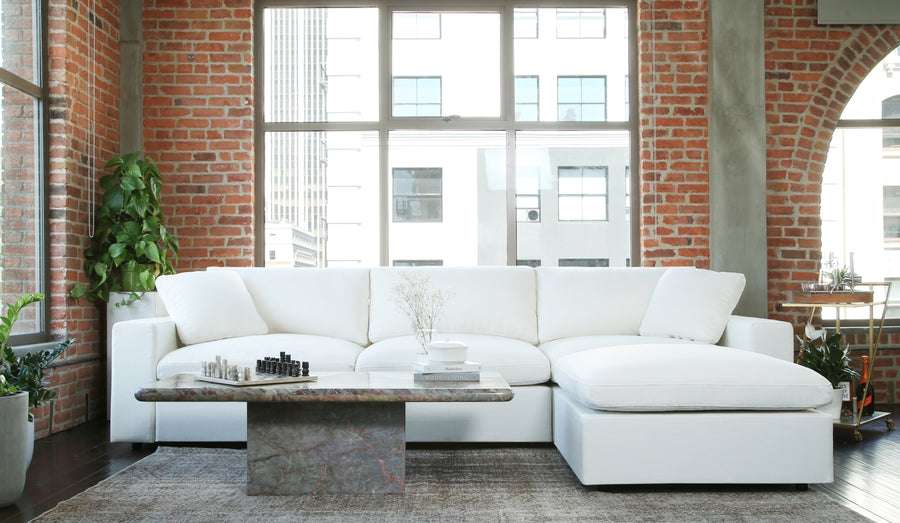 ENDLESSLY MODULAR
WATER-REPELLENT & STAIN-RESISTANT
CLASSIC OR EXTRA-DEEP SEATING
REMOVABLE, WASHABLE COVERS
RIDICULOUSLY DURABLE
SUSTAINABLY-BUILT & NON-TOXIC